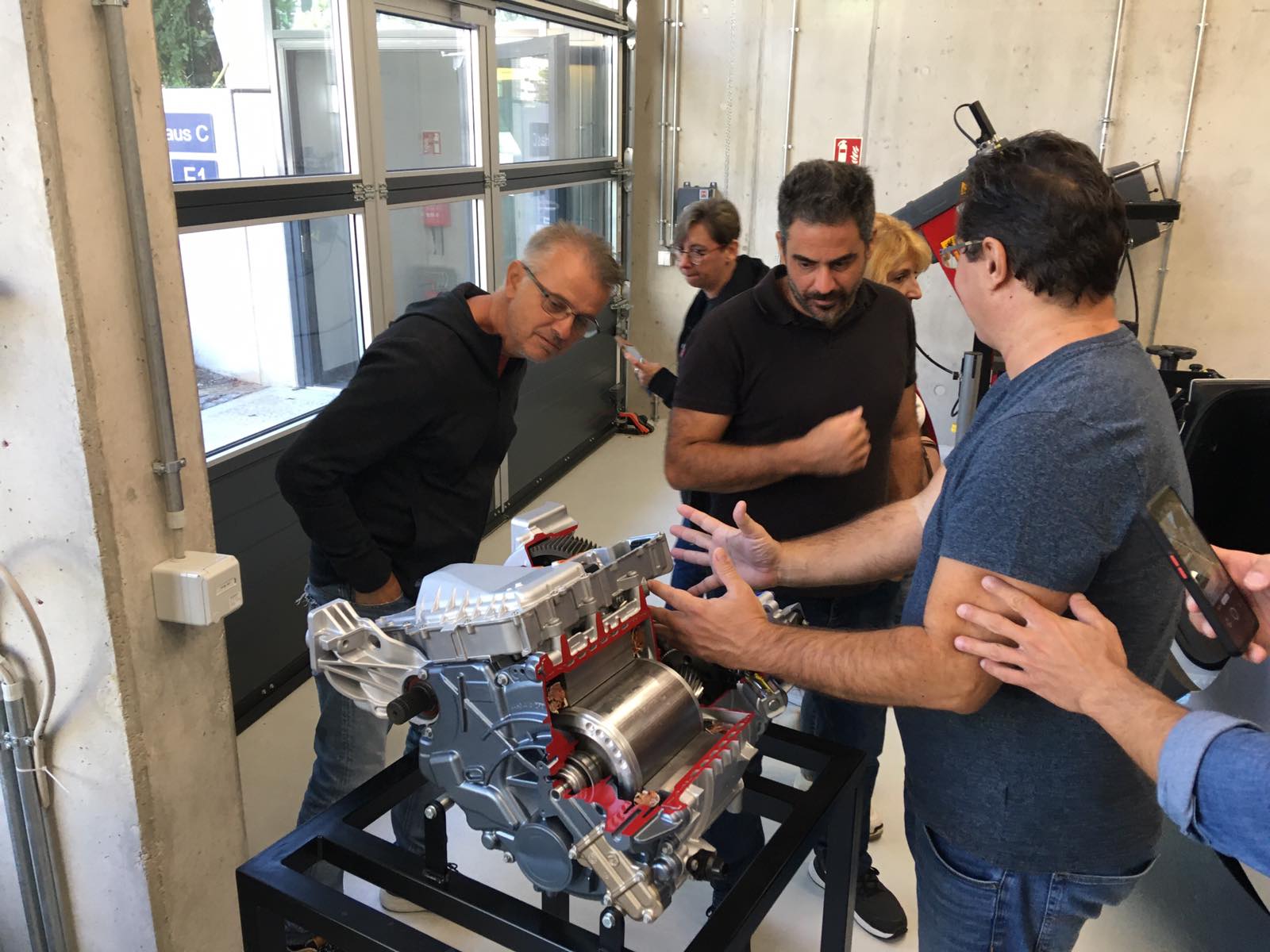 According to the final report 2017 of the "High-Level Group on the Competitiveness and Sustainable Growth of the Automotive Industry in the European Union", the European automotive sector is expected to undergo structural changes in its value chain due to the shift towards low and zero emissions-capable vehicles (ZEVs). This transformation will have a significant impact on the industry's workforce, 4 million employees, leading to the need to the acquisition of new skills, and retain and reskill the workforce in the sector.
New training programs and curricula are needed to be developed to fill the gaps between existing training and needed training in vocational training in this sector.
It is, therefore, crucial to offer unemployed or active workers having finalized their initial training, an adapted and innovative continuous vocational training, which will allow them to evolve in the labor market.
The objectives of the ZEV-Vet training project that was coordinated by the European Center in Training for Employment (ECTE) and implemented by the Learning and Development Institute (LDI UG) in Berlin were:
– To meet the growing demand for new skills from people working in the automotive sector in
repairing and services professions, EQF 4&5 working in independent workshops in the automotive repair and retain sector, by the adoption of innovative teaching methods and curriculum.
To enhance the consortium's reputation at a local, regional, national, and European level in terms of quality in its training and innovation in terms of new curricula and teaching methods. 10  professional trainers visited Berlin, for identifying curricula and acquiring innovative teaching methods in ZEV. Additionally, qualitative work-based learning practices were identified, allowing the acquisition, evaluation, and validation of learning outcomes in the workplace. Moreover, the training content not only focused on technical skills, but also on transversal skills, including entrepreneurship, ICT, and interdisciplinary skills.
The consortium of partners consisted of the "EUROPEAN CENTER IN TRAINING FOR EMPLOYMENT" (ECTE), The CHANIA CHAMBER OF INDUSTRY & COMMERCE (CCIC), and "KENTRO EPAGGELMATIKIS KATARTISIS GENIKIS SYNOMOSPONDIAS EPAGGELMATION VIOTECHNON EMPORON ELLADAS" (KEK GSEVEE), and EK RETHYMNO.
2020-1-EL01-KA102-078569