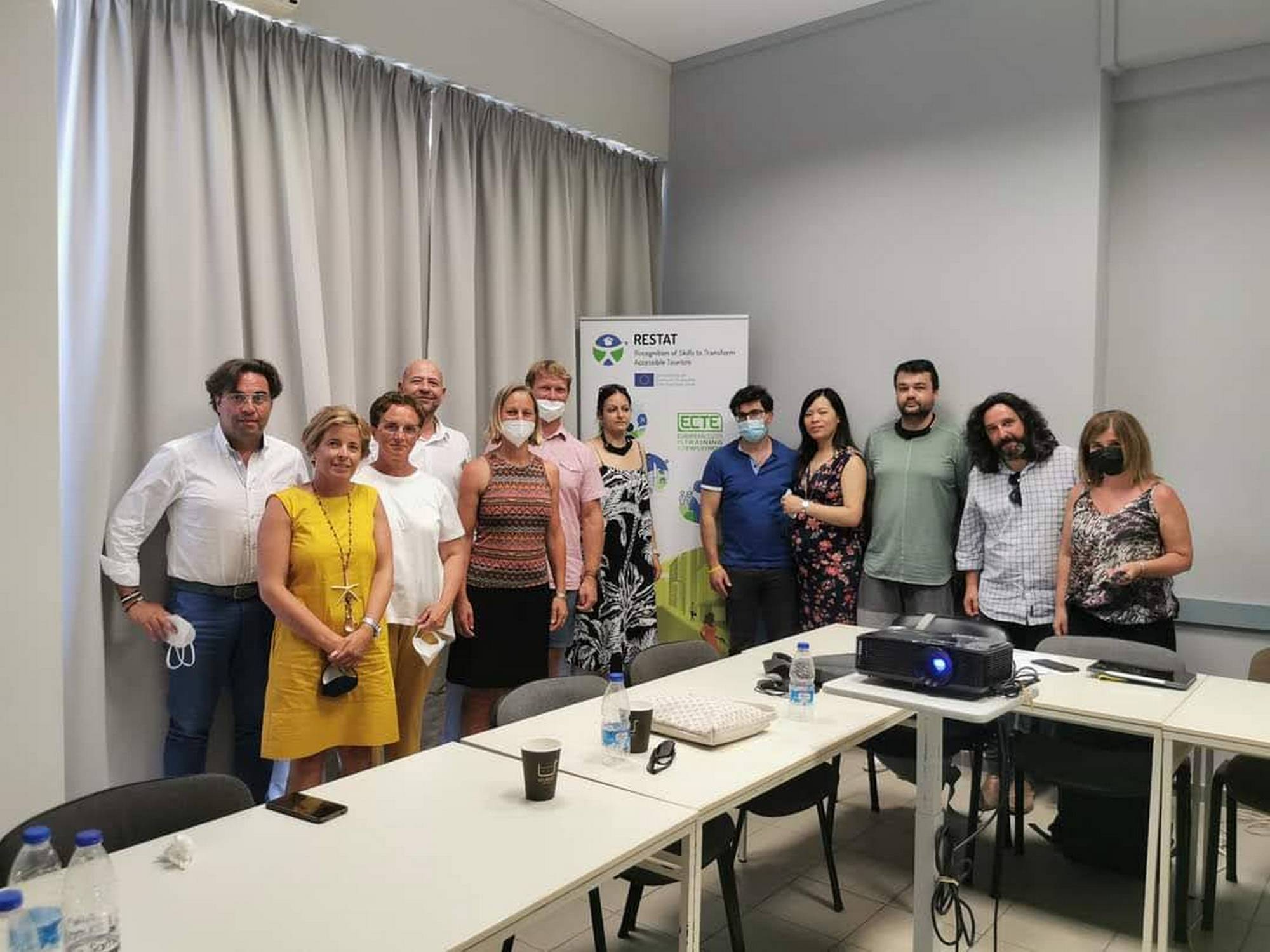 After a long break from attending Transnational Meetings due to the COVID-19 pandemic restrictions, the consortium of the RESTAT project met in Rethymno, Crete, Greece on July, 22-23 2021.
The scope of the 3rd Transnational Meeting held in Rethymno, Crete was to validate the produced educational material on Accessible Tourism and to set the path for the smooth completion of the next Intellectual Output, namely "Boosting Employability and Job Mobility of Tourism Professionals – Career Guidance Tool". The consortium discussed in detail the results from the Pilot Tests conducted in each partner country and evaluated the modules for the training of Tourism Professionals.
Further, partners from the RESTAT Project set the goals for the next period of implementation of the project which covers the development of profiling methods and jobs analysis and development of career-matching method.
The consortium of the RESTAT project is comprised of Comune di TUSA (IT), New Horizons (IT), ECTE (EL), FUEJI (ES), ROGEPA (RO), Handy Club (CZ) and it is implemented with the funding of the European Union, under the Erasmus+, Key Action 2, Strategic Partnerships for VET | Innovation – Project Code: 2018-1-IT01-KA202-006891.