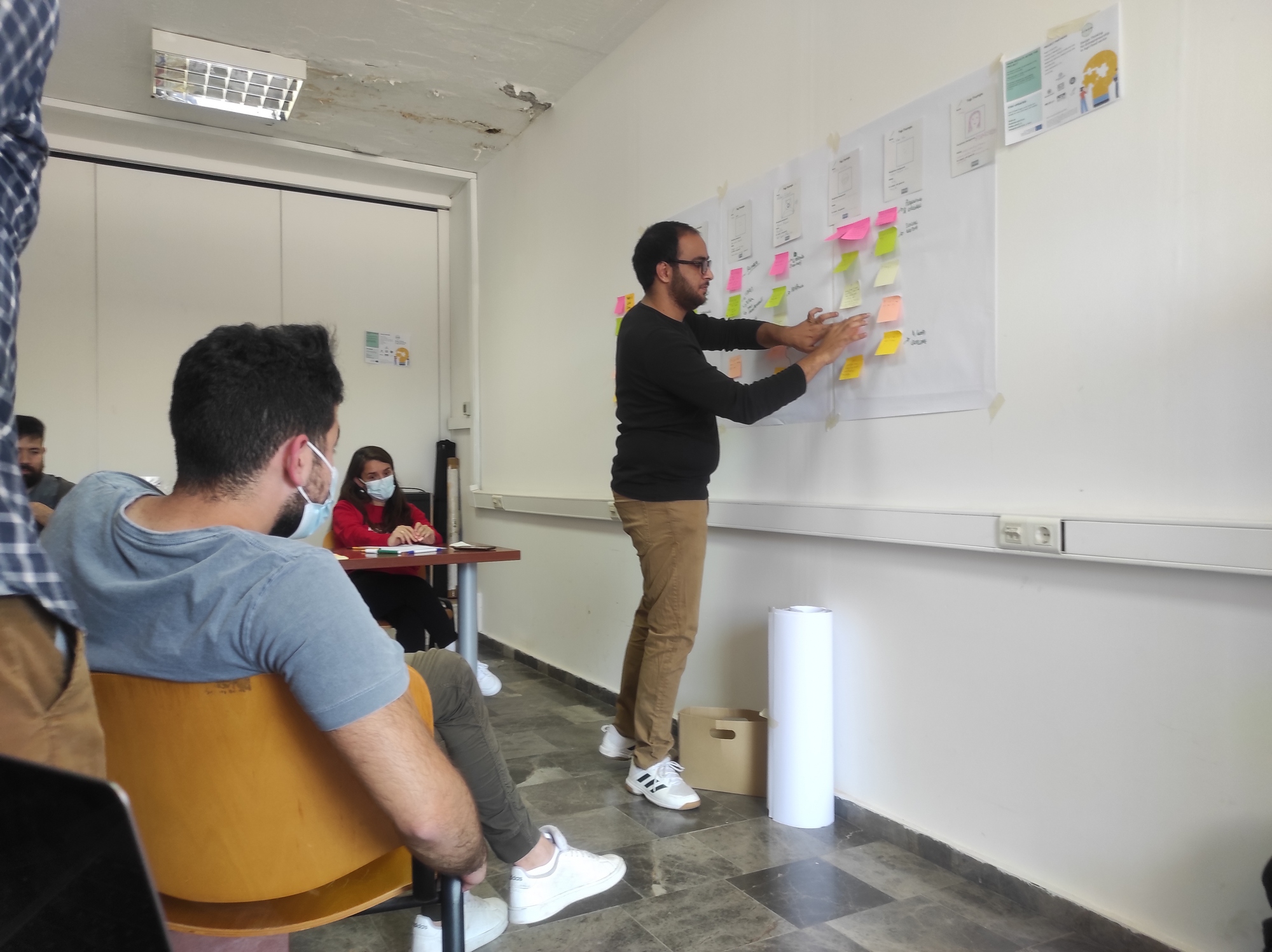 Twenty persons mentored by eight mentors from four countries participating in the DTRaIN project www.dtrain.eu participated in four Design Thinking workshop sessions. They worked together on four real market situations of companies in the agri-food sector in their countries in the context of the DTRaIN project. The Design Challenge reports produced describe the steps followed by each team in using the Design Thinking methodology for reaching a solution in a specific situation the companies are facing.
Each of the Design Challenges report produced, served as a reference for the development of a "serious game", to increase learners' motivation and to enhance their ability to recall and retain the already owned knowledge got by attending the DTRaIN course. The participants of the challenge workshops who acted as members of Design teams were persons who had already finalized their training in Design Thinking for Entrepreneurship in Agri-food Sector, via the DTRaIN e-learning platform https://dtrain.sqlearn.com/.
Design thinking in the agri-food sector can make use of new ways of solving problems that are not necessarily connected to the way that we incrementally perform better a product or service, but rather, how can we radically change the way that we do and perform activities. The design thinking approach method that was used by the working teams in dealing with the challenges, is the "four steps design process" which is a more direct and straightforward one, as the participants learned in the DTRaIN course. Observation, Ideation, Prototyping, and Testing.